Anchor
Taichung Selected as One of Klook's Top 10 Destinations in the World in 2020
Posted Date : 2020-01-02
1321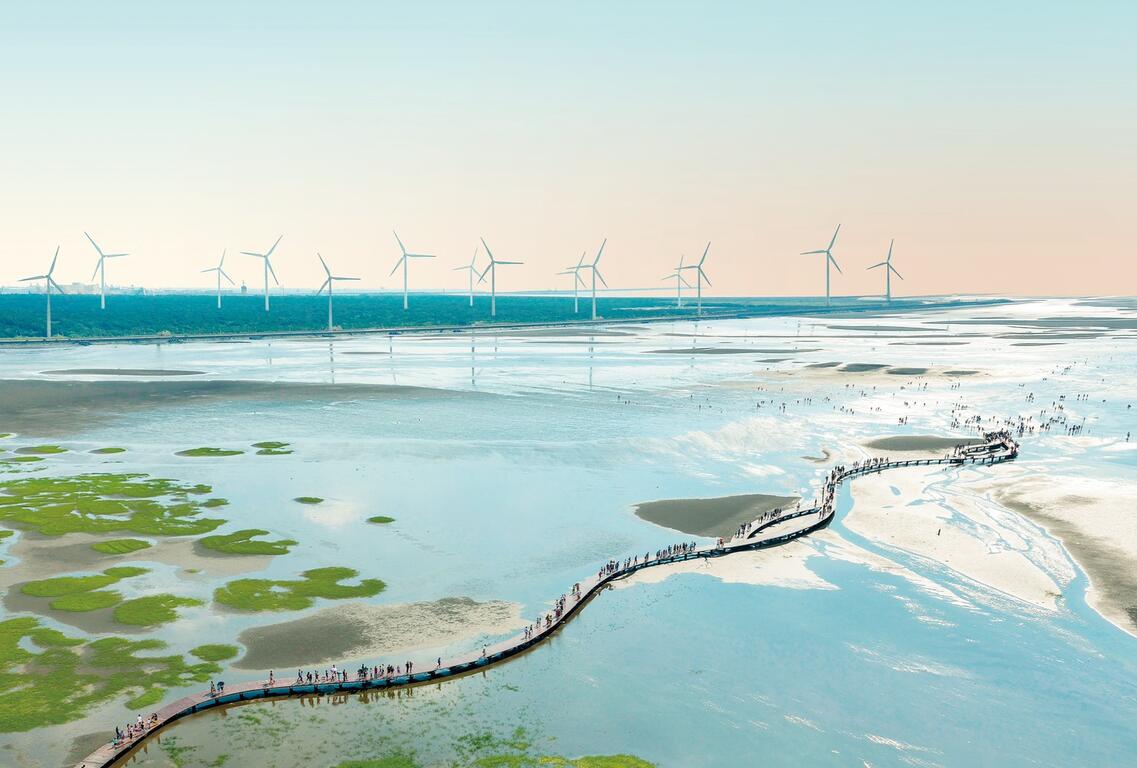 In an effort to stimulate economic growth, Mayor Lu Shiow-Yen has attracted nearly 10 million tourists and shoppers through major festivals and events including the Taichung Shopping Festival, Jazz Festival, Three in One Xinshe Flower Sea Festival, Christmas Dreams, and the upcoming 2020 Taiwan Lantern Festival in Taichung.
According to well-known online travel booking platform Klook's survey, Taichung is set to become the 8th most popular destination in its 2020 Top 10 Destinations in the World ranking, demonstrating that Taichung is gradually becoming an important international travel destination with a booming travel industry.

According to the Tourism Office, the survey by online booking platform Klook indicates that Taichung is ranked 8th among the Top 10 Destinations in the World in 2020 (including Nha Trang in Vietnam, Boracay, Subic and Clark in the Philippines, Phú Quốc and Da Nang in Vietnam, Rome in Italy, Brisbane in Australia, Taichung in Taiwan, Langkawi in Malaysia, and Krabi in Thailand. Taichung is the only city on the list of top 10 destinations in the world, attracting the attention of international tourists and making it their quintessential destination.

Tourism Office Director-General Lin Hsiao-Chi commented that Taichung is located in central Taiwan, boasting convenient transport and pleasant climate, making it an ideal travel destination. After she came into office, she vigorously engaged in domestic and overseas exchanges to attract international tourists to come to the city's diverse array of exciting destinations such as Gaomei Wetland, National Taichung Theater, Calligraphy Greenway, Rainbow Village, Guguan Hot Spring, and Wuling Farm. They are also invited to experience the charisma of major festivals including Taichung World Flora Expo, Dajia Mazu religious procession, Jazz Festival, International Dance Carnival, and Taichung International Flower Carpet Festival.

Director-General Lin pointed out that from January to November 2019, approximately 7.03 million tourists have stayed in Taichung, showing an increase of 416,000 persons compared to the same period last year (2018), equivalent to a 6.29% growth, indicating that Taichung has become a premier destination among domestic and foreign tourists. In the future, Taichung will capitalize on its infinite potential in a bid to transform into a prominent global travel destination.

Director-General Lin stated that Taichung features abundant culture, history, scenery, gourmet food, as well as convenient transport and fantastic hospitality. Taichung International Airport is also in the process of developing new flight destinations to and from major Asian cities in order to allow more international tourists to come to Taichung. She is grateful for everyone's recognition of Taichung's achievements in tourism, and she will continue to create a friendlier travel environment in the future. With the upcoming 2020 Taiwan Lantern Festival, she has extended her welcome to tourists from all over the world to come to Taichung to appreciate the unique charm of the livable city.