Anchor
Incentives for Good Hot Springs in Taichung - Taichung City to the LOHAS Trips of Hot Spring
Posted Date : 2020-04-29
1483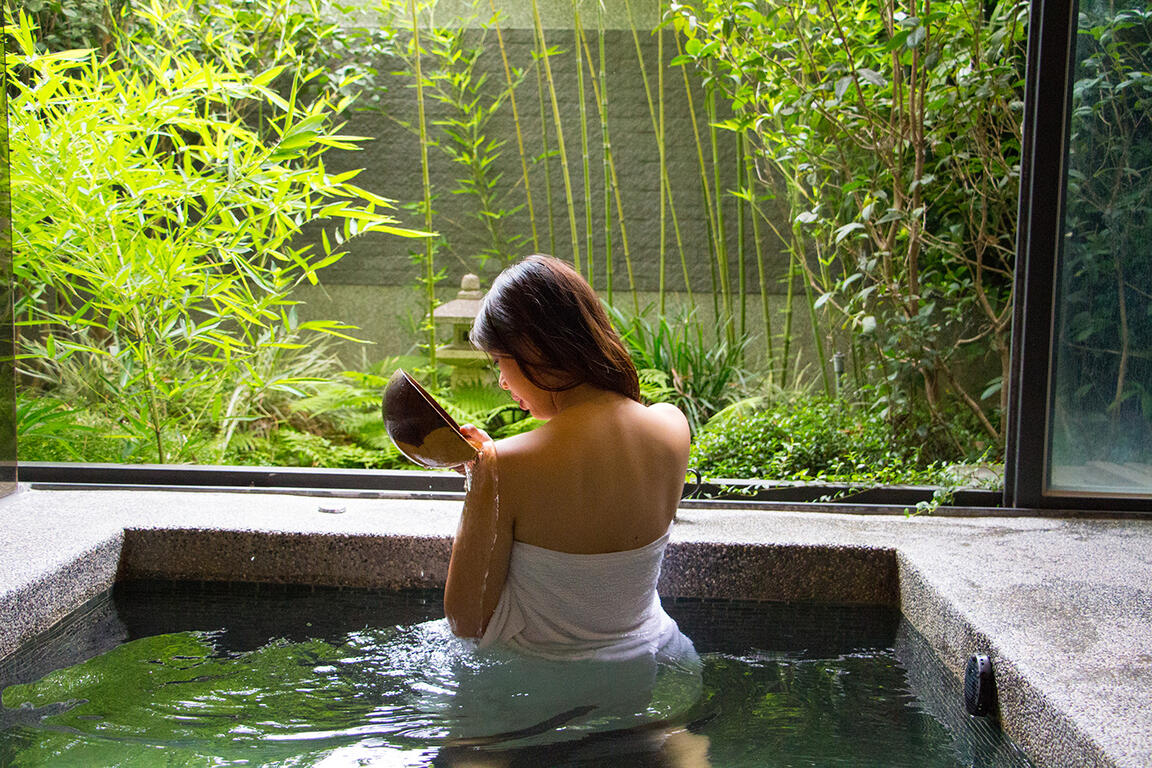 Guguan, Dakeng, Wuri and Dongshi in Taichung have been known for hot springs and amazing surrounding natural sceneries as well as ideal places for hiking. Bureau of Tourism and Travel recommends the public come to Taichung during the Tomb Sweeping Festival to enjoy the hot springs and local features and relax amidst nature.
Lin Shiau-chi, Director General of the Bureau of Tourism and Travel said that the four famous hot spring destinations in Taichung, Guguan, Dakeng, Wuri and Dongshi, have their unique natural sceneries and local features. Come to enjoy the hot springs in Taichung, visitors can take care of their skin and health issues with the effect of metabolism by relaxing and boosting their immunity. In addition, they are able to appreciate beautiful natural sceneries. Taichung welcomes its visitors who would like to relax by going out during the long weekend of this Tomb Sweeping Festival.

The Bureau of Tourism and Travel stated that the Guguan Spring was discovered during the Meiji Period of Japan and is also called the "Meiji Spring," its alkaline springs and clear water quality care for our skin after soaking.

Come to Guguan, its visitors can enjoy the hot springs, challenge you to seven rounds of mountain hiking, visit the 1000-year old Taiwan Pine, taste sturgeon dishes and experience the Ataya indigenous culture. At present, with the incentive of "Double Ten Buses," by riding on Line 153 or 850 from downtown, riders only need to pay NTD10 to get to Guguan. In addition, hotels including Utopia Holiday Hotel, Uni-resort Guguan, Dragon Valley Hotel, Gu Guan Hot-Spring Hotel, and Hoshinoya Guguan are the top choices for holidays.

Known as "Taichung's backyard garden," Dakeng is the top holiday destination for local people. With its unique features, 12 mountain hiking trails are classified into different levels for families, recreation and health fitness.

In the scenic areas, hotels such as Kylin Peak Hotspring and Sun Hot Spring and Resort provide high quality hot spring and unique landscape cafés. Nearby scenic sites including Moon House, Heart of the Court, Pink Valentine Bridge, New Capital Ecological Park and Buzi Park are good choices and on their way, visitors can visit the biggest mushroom production site in Taiwan, Xinshe, to experience professional mushroom cultivation, mushroom dishes and Wisteria flowers.

Freshfileds Taichung also provides a sodium hydrogen carbonate hot spring, also called "the hot spring for beauty" with alkaline water and mild iron to soften the skin. Located in the Dadu Mountains, it has spacious landscape for the night viewing of Central Taiwan. Nearby, there are destinations with unique features including Fenyyuan Flower Production and Recreation Park, Wanggaoliao, Zhigaozun Walking Trail, Fazi Riverway Walk Path, and Hefeng Bridge.

According to the Bureau of Tourism and Travel, the Taichung hot spring tourism operators have launched several incentive programs including hot spring for NTD99, gifts for voucher buyers, discounts for hotel stay and lucky draws. Furthermore, to respond to COVID-19, measures to control and prevent the disease have been tightened and visitors can stay with comfort and ease to enjoy the hot springs.

To let visitors know more about hot springs in Taichung, those visiting registered hot spring facilities can receive comic books of famous comic artists in limited editions customized for the hot springs in Taichung by Hsieh Tung-Lin and winners of "Manga Kingdom Tottori International Comic Art Contest in Taichung" including Du Wei, Long Bao and Ms. David.